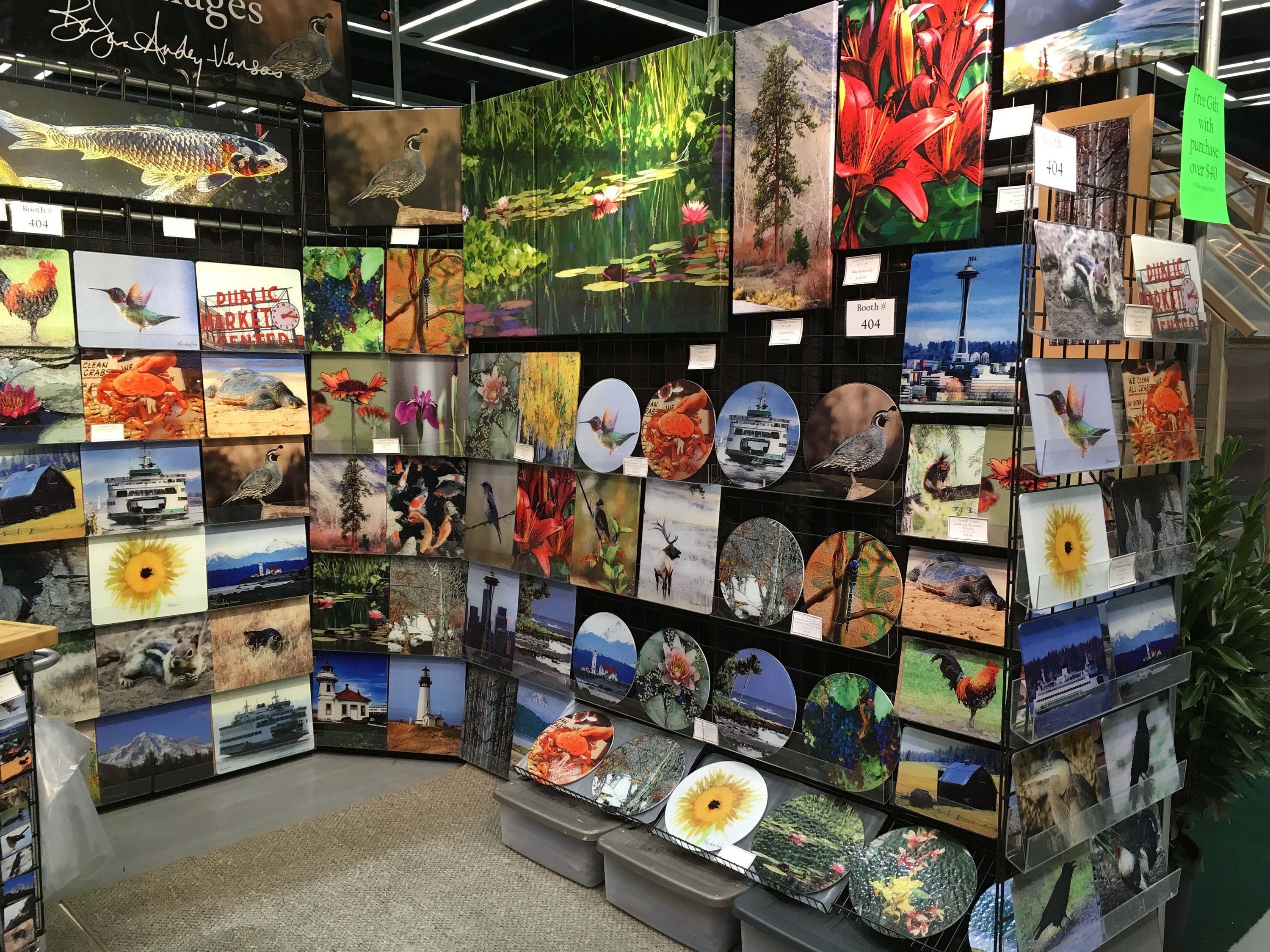 I do most of my sales at shows in the Pacific Northwest.  I use the show venue to sell my work and to try out new products and new images.
On the website, I pay for the images I post so I often I don't bother putting an item or image on the site if it does not sell well or has a limited audience.
 However, if you saw something at a show that you do not see here on my site and you would like more information about it, PLEASE ASK!
If you were at my booth at a show and you have taken an image of the item you want, please email me the image and I can tell you the item name and post it to the site if needed.
I do all my own work so when you ask, you get me.  :)
Enjoy,
Barbara